About Dr. Viral Patel
---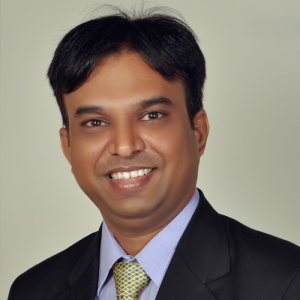 Dentist Ahmedabad India Dr Prof Viral Patel
Meet The Pioneer Of Dentistry
Dentist Ahmedabad India, Dr Viral Patel is an eminent Laser Dentist, Periodontist, Dental Implantologist and Oral Surgeon. Considered one of the best dentists in Ahmedabad India, Dr Patel is known for his fervent practice in exclusive Dental Implant Oral Laser & Periodontal for over 16 years. Since 1999 he has successfully helped countless patients to overcome their dental problems by virtue of his hands on experience in Dental Care.
Having done Masters in Implantology with some of the best and world renowned implantologists, Dr Patel is also a Master in Laser Dentistry from the very prestigious Aachen University Germany. A dentistry graduate (BDS) and post graduate from Govt. Dental College & Hospital, Ahmedabad, Dr. Viral Patel is also a Professor & Head Of Dept. (HOD) of Periodontia, Implantology & Laser Dentistry at the College of Dental Sciences, Ahmedabad, & also a PHD guide in Gujarat University. Prior to these, Dr. Patel has also served K.M Shah Dental College, Baroda as Associate Professor & Post Graduate mentor for a span of over 8 years.
State Of The Art Dental Care Facility & Services In Ahmedabad
Are you looking for the best dentist in Ahmedabad, Gujarat? If yes, it's time to say goodbye to your dental woes. Highly advanced & state of the art infrastructure backed by Prof Dr. Viral Patel's immense hands on experience in the field of comprehensive dental care, periodontal care and laser dentistry makes the clinic one of the best dental care clinic in Ahmedabad.
Whether  you are looking for the best dentist in Ahmedabad for a smile makeover, teeth implantation or denture, you can rest assured that your smile and dental health is absolutely in safe hands.
Remarkable Memberships On National & International Levels
Dr Viral Patel's significant portfolio also boasts upon numerous noteworthy memberships on national and international levels. In addition, from time to time he conducts Dental Education and Training Programs in Implantology & Laser Dentistry for dentists from all across the globe. Below are some of the most prestigious positions he has to his credit
President: Gujarat State Dental Council, India
President: Indian Dental Association Gujarat
Past President: Indian Dental Association Ahmedabad
Central Council Member: Indian Dental Association
Consultant Periodontist & Implantologist at Apollo Hospitals Pvt Ltd in GandhiNagar as well as Sterling Hospital Pvt. Ltd.
Consultant Periodontist & Implant Surgeon at renowned Dental Clinics & Hospitals spanning across Delhi, Mumbai, Gujarat & Rajasthan to name a few.
Dr Patel is also having Active Life Memberships Of :-
American Dental Association (ADA)
ISP [Indian Society Of Periodontology]
ISOI [Indian Society Of Oral Implantologists]
Indian Academy Of Osseointegration [IAO]
International Congress Of Oral Implantologists [ICOI]
International Academy Of Laser Dentistry [IALD]
Indian Dental Association [IDA]
Indian Academy Of Laser Dentistry [IALD]
World Academy Of Ultrasonic Piezoelectric Surgery (WAUPS)
Acknowledgements :-
Dr Viral Patel has been also acknowledged by many national and international journals for his informative and innovative article on Dental Implants and Periodontology.
In addition, He has also been requested to share his Extraordinary Quest for the continuous research and implementations in Periodontics and Implantology on the dias with renowned national and international speakers, and he has obliged by doing same several times.
   Dental Implant Laser Cosmetic centre 2                 Dental Implant Laser Cosmetic Centre
     B 203, One World Capital,                                                               B3, B4 Shyamal Complex, Opp Vyas vadi
     Opp. Infostretch, Rajpath Club road,                                     132″ Ring Road, Near Bhavsar Hostel
     Off S G Road, Bodakdev                                                                    New Wadaj
     Ahmedabad 380054                                                                              Ahmedabad 380013
     Gujarat, India                                                                                        Gujarat, India