We Care
---
" PREVENTION IS ALWAYS BETTER THAN CURE " & " CONSERVATION IS VERY IMPORTANT "
AT DR VIRAL PATEL'S DENTAL IMPLANT LASER AHMEDABAD STERILIZATION IS MONITORED BY UNIVERSITY OF LOIUSVILLE, USA AS PER CRITERIA OF ADA, OSHA & CDC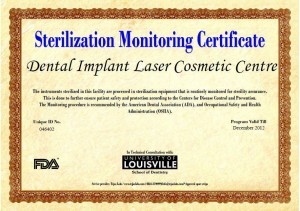 We promote healthy dental habits including Brushing, Flossing, Regular Check-Ups & Cleanings with healthy diet so to keep natural teeth in a good state of health and repair.
We would always prefer to have our patients do whatever they can to promote the quality of their own natural teeth rather than having to repair or replace them.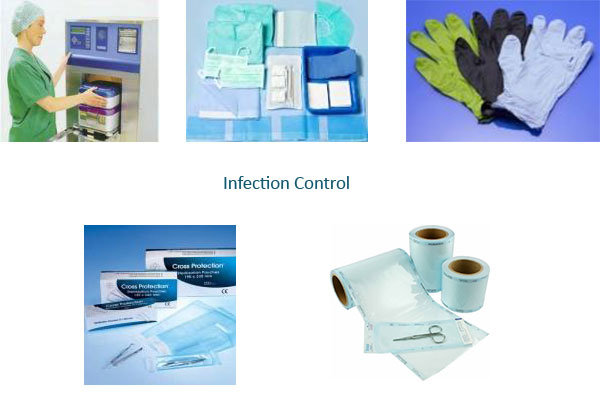 At dental implant laser ahmedabad we follow the international standards of infection control and sterilization.
We use AUTOCLAVING, ETO STERILIZATION AND GAMMA RADIATION. These are considered to be the platinum standards in maintaining asepsis before and during the treatment procedures.
All the instruments are packaged into sterile pouches, and then vacuum sealed to prevent further contamination. Then the pouches are either autoclaved at 130° C. Under 15 LB pressure or ETO Sterile or Gamma Radiated just before use.
The use of sterile disposables in form of masks, gloves, suction tips, patients' drape, surgical drape, surgeon's apron are compulsory. The whole operatory including the floor, roof and dental chairs are regularly fumigated like being done worldwide in operation theatres.
These are the recommended guidelines according to American and Europian Standards to maintain complete asepsis in operatory, which we follow.